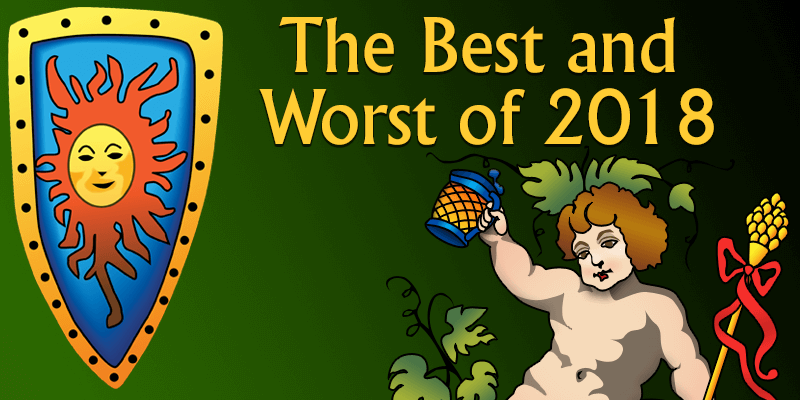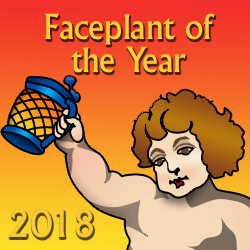 "Whoops – splat!"
Betat and Slotty Vegas found themselves face planted on the sidewalk of the street in the heart of the Grey Zone.
Betat came on board a few years ago and were stellar in their performance. This was due mainly to their casino rep igor82 who not only was their rep, but posed as the CEO of Betat – and from what I figured, and most everyone else, a senior share holder or partner of the company. I have to admit, he worked hard over the course of a few years and they had a pretty good reputation at Casinomeister. In fact, he won the best igaming casino rep in 2013, and the casino rep Betat won best casino rep for 2014.
All was going well until this year when surprise, surprise, it was reported that the company was sold – to be precise – NRR Entertainment. Most of the time it's no big deal to me, but since this was an Accredited Casino I need to know who I am dealing with ownership-wise. I'm usually given the heads up from the CEO or someone in C-level that there is a sale going on. Unlike many other websites, I need to know who I am defending in the public fora.
I found out about the sale by reading my own forum here.
And the only way I would have found out was the way that I did: the affiliate program had been slow in payments and affiliates were not getting responses from the casino reps. I wonder how long they would have flown under the radar if those payments were going through.
Anyway, the main discussion in the forum were the rumors that NRR Entertainment had been sold to a rogue outfit which included the software pirating casino Vulkan24 Club. Now rumors are just that – rumors. But more and more webmasters started digging around nd came to a pretty solid conclusion that there were definite connections between these entries. ThePogg made some good points here that really can't be denied: Max Entertainment – The Vulkan connection.
So it seems to me that these casinos were just "groomed" in order to be touted as upstanding, banner waving award winning accredited casinos. And when the price was right – sell – and drop Casinomeister like a hot potato. They went from an Accredited Casino to the Grey Zone in seconds flat.
---
Faceplant of the Year II
Ladbrokes targeting problem gamblers – whoops!! Spat!!
According to an article published by the Guardian, Ladbrokes had a highroller who was stealing funds from his clients to pay for his out of control gambling problem. These persons allegedly contacted Ladbrokes complaining that Ladbrokes was accepting stolen funds for gambling – so apparently Ladbrokes paid these folks off in order for them to be quiet – to not report this to the UKGC.
Additionally, according to this news article, Ladbrokes did not properly process this player's Source of Wealth documentation. This violates not only the regulations administered by the UKGC but flies in the face of the ethical treatment of players.
This failure of ethics does not surprise me in the least bit. Ladbrokes had always considered itself above reproach when it came to abiding by our Accredited standards in the past. They were removed from Casinomeister's Accredited section years ago after they explained to me that they are Ladbrokes and that they have no need in dealing with our player community. Well what goes around comes around.
Faceplant Historical Awards
Faceplant of 2017 Casumo/BetfashionTV
Faceplant of 2016 Big Time Gaming
Faceplant of 2015 Revenue Jet and Winpalace
Faceplant of 2014 – Tropica Casino
Faceplant of 2013 – Topgame/BetonSoft
Worst Blundering Screw up 2012 – Betfred
Worst Blundering Screw up 2011 – Betfair (again)
Worst Blundering Screw up 2010 – Betfair
Worst Blundering Screw up 2009 – Topgame
Worst Blundering Screw up 2008 – Casino Action Group
Worst Blundering Screw up 2007 – Virtual Casino's 9/11 Promotion
Worst Blundering Screw up 2006 – English Harbour software glitch