Worst Casino of 2015
This was a really tough one since there were so many worthy candidates striving for this coveted award. The enticing allurement of making an easy buck is a great way to bait the unscrupulous, the dodgy, the half-baked clip-shot joints.
The winner for the year 2015…Casino4live.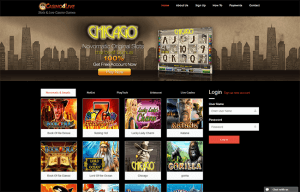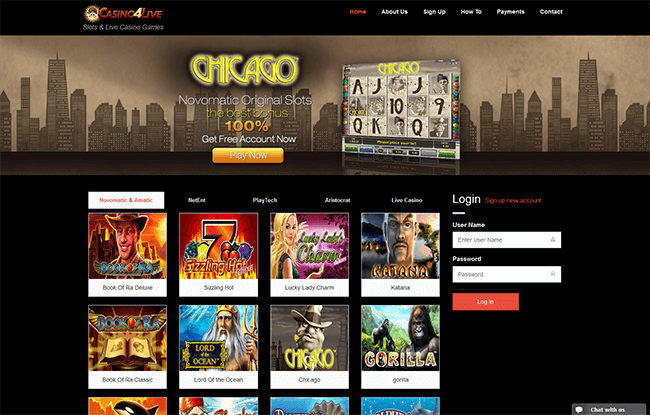 Beside having one of the most stupidest names in the history of stupid, they tried to fake our members out with a string of fabrications, nonsense, and outright bullshit.
One of our members posed a question in our forum asking "is Casino4live any good?" Our members jumped on this right way, because this is what they do best. Some of our members have years of experience playing online, and there is no way in hell that they can be fooled. This is one reason our forum is the leading forum when it comes to investigating dodgy operation like Casino4live.
They discovered in about three minutes that this casino was the epitome of a scam operation. It had a fake UKGC license, when the casino support was questioned about their license, it suddenly changes to Malta, then to Costa Rica (which actually does not provide proper casino licensing to online casinos as most of us know).
The worst thing was that they had pirated copies of Novomatic games – and they were accepting US players with these counterfeit games.
But that's not all, we were immediately graced with the presence of a "casino manager" who signed up in our forum to answer questions. He was the PR manager that refused to answer questions on their licensing or the legitimacy of their games (see worst manager of the year).
The thread was eventually closed by Simmo!, one of illustrious moderators:
I am closing this thread. There are too many red flags here.
Firstly, no legitimate casino would link to the MGA or UKGC websites stating licence numbers that don't exist and no bank would ever suggest that.
Secondly, Costa Rica doesn't issue Gambling licences, it issues Business licences. Big difference.
Thirdly, for a casino that purports to have been around since 2010 and has 10,000 players, there is a distinct lack of user feedback when doing a Google search.
Fourthly, for a casino that says it has been "licenced" since 2010, it seems odd that the domain was registered in 2014 for just a period of 1 year and anonymously.
Fiftly, the name Casino4Live just sounds unprofessional.
Sixthly, none of the game links on the homepage actually work.
Seventhly, it is impossible to verify the authenticity of the casino as there are no authority links or mentions of it anywhere on the web.
There's enough information in this thread for users to make up their own minds about whether to play here or not. If the rep wants to follow this up, I suggest he PM's Casinomeister with all the proof of legitimate licensing.
The manager was banned from our forum for violating our policies for iGaming representatives (spreading fabrications and making deceptive comments) and Casino4live was tossed into the Rogue Pit. You can read more about them there.
Other Worst Casino Awards
Worst Casino 2014 – SlotoBank
Worst Casino 2013 – rey8.com/Planet Kings
Worst Casino 2012 – Casino770
Worst Casino 2011 – Grand Duke Casino/Class1Casino
Worst Casino 2010 – BeTheDealer
Worst Casino 2009 – Golden Lounge (pre-32Red)/Strykke Casino
Worst Casino 2008 – Gold Betting/Golden Casino
Worst Casino 2007 – Cirrus Casino
Worst Casino 2006 – African Palace/Indio Casino
Worst Casino 2005 – Joyland Casino
Worst Casino 2004 – 1x2casino
Worst Casino 2003 – Black Widow